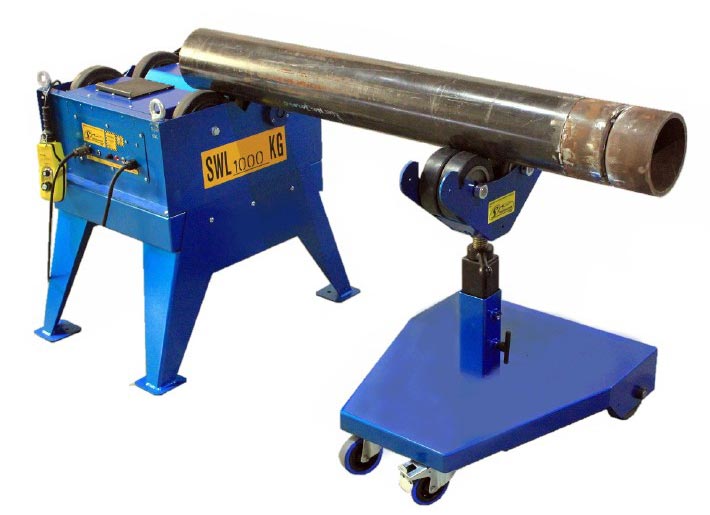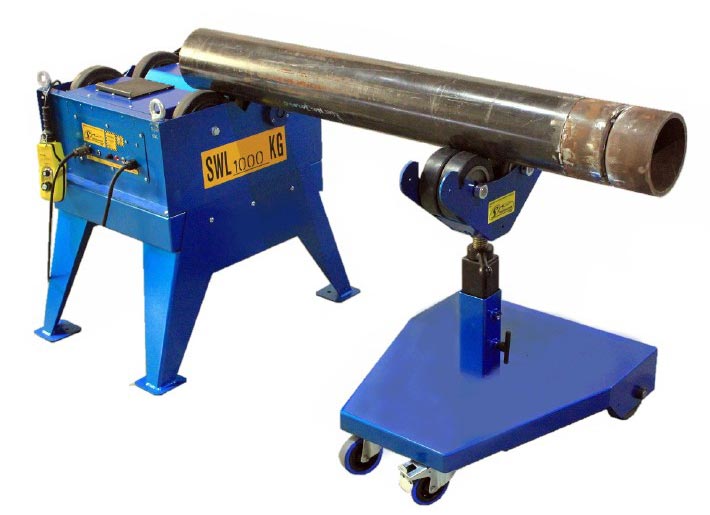 The Smithweld range of light & heavy positioners have been manufactured to ensure that all controls, motors, gearbox combinations and gear drives are enclosed to reduce the risk of mechanical damage, occupational hazards, and ingress of dust and metal filings. Our products are built using certified structural steel so they are light weight, strong & are designed tough to withstand harsh manufacturing environments. All of our rotators come with a lens shielded digital display to improve consistency and production control. Paired with our rotators are our industrial grade foot control and EMF shielded hand pendants.
Smithweld Standard rotators cater for pipe spooling, pile joining and pressure vessels from 500kg to 25,000kg. We can help you choose the most suitable rotator for your application. We design and manufacture all our products at Smithweld, so if you need something different to our standard products, please contact us. We can customize our products to meet most requirements.
Smithweld Pipe Welding Rotators meet & exceed AS/NZS-3000-2009 electrical standards.